Don't miss Thursday Therapy this week!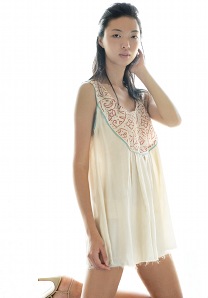 featuring the designs of
Nandita Joshi
Thursday, 5/17/12
5-8pm
at
Juniper Galaxy Brooklyn
(between Atlantic Ave & State St)
Nandita Joshi's Edition Gold Summer 2012
This collection is driven by passion for colorful, vibrant textiles. Nandita Joshi is dedicated to preserving the old art and craftsmanship of India. Her careful production supports many small craft communities, by producing timeless clothing and keeping a contemporary flair. Beading and embroidery on fine silks and cottons are the fundamental elements which define and shape the collection of tunics, caftans, and easy pieces for day and night. Nandita Joshi is produced in limited quantities keeping us intrigued and passionate about each piece.
Celebrate inspiration and vision at Juniper Galaxy:
Stay tuned via our mailing list, facebook page & blog
Juniper Galaxy Brooklyn
82 Bond Street
(between Atlantic Ave & State Street)
718-643-6867